Regular price
Sale price
$6.10 USD
Unit price
per
Sale
Sold out
Precut Fusible Glass Polar Bear Shape
COE 96 Glass
Welcome to a world of artistic possibilities with our exquisite precut glass shape of a majestic polar bear! Crafted with meticulous attention to detail and available in COE 96, this stunning glass piece perfectly captures the awe-inspiring presence of the Arctic icon. Whether you're a seasoned glass artist or a creative enthusiast, our precut polar bear shape, available in black, white, or clear, will elevate your glass art projects to new heights. With four size options – 3.5", 5", 6", and 7" long – you can seamlessly incorporate these elegant creatures into your designs, bringing a touch of Arctic wonder to every masterpiece you create. Embrace the Arctic allure and unleash your artistic flair with this premium glass shape of a polar bear!
♥ Available in 3.5", 5", 6" and 7" Long

♥ Cut out of Clear, Black, or White Opal COE 96 Oceanside Glass!

♥ Waterjet cut in my home studio. Edges are ground, so no finger cuts!

♥ Exact Cuts results in Gorgeous Finished Projects

♥ For Glass Fusing, Glassblowing, Stained Glass, Mosaics, Enameling and making Jewelry.

♥ Great for kids and you because you won't have to do any cutting.
Our glass fusing supplies are the highest in quality and are cut individually just for you. These fusible precut stained glass shapes can be painted, sprinkled with frit and/or tack fused to your glass fusing pieces of art. We have over 200 different precut glass shapes and you are sure to find one you love for your fused glass, stained glass, blown glass or your mosaic design.
Back - COE 96 Precut Animal Shapes
Back - COE 90 Precut Animal Shapes
Home - Fuse Muse Fused Glass
Share
View full details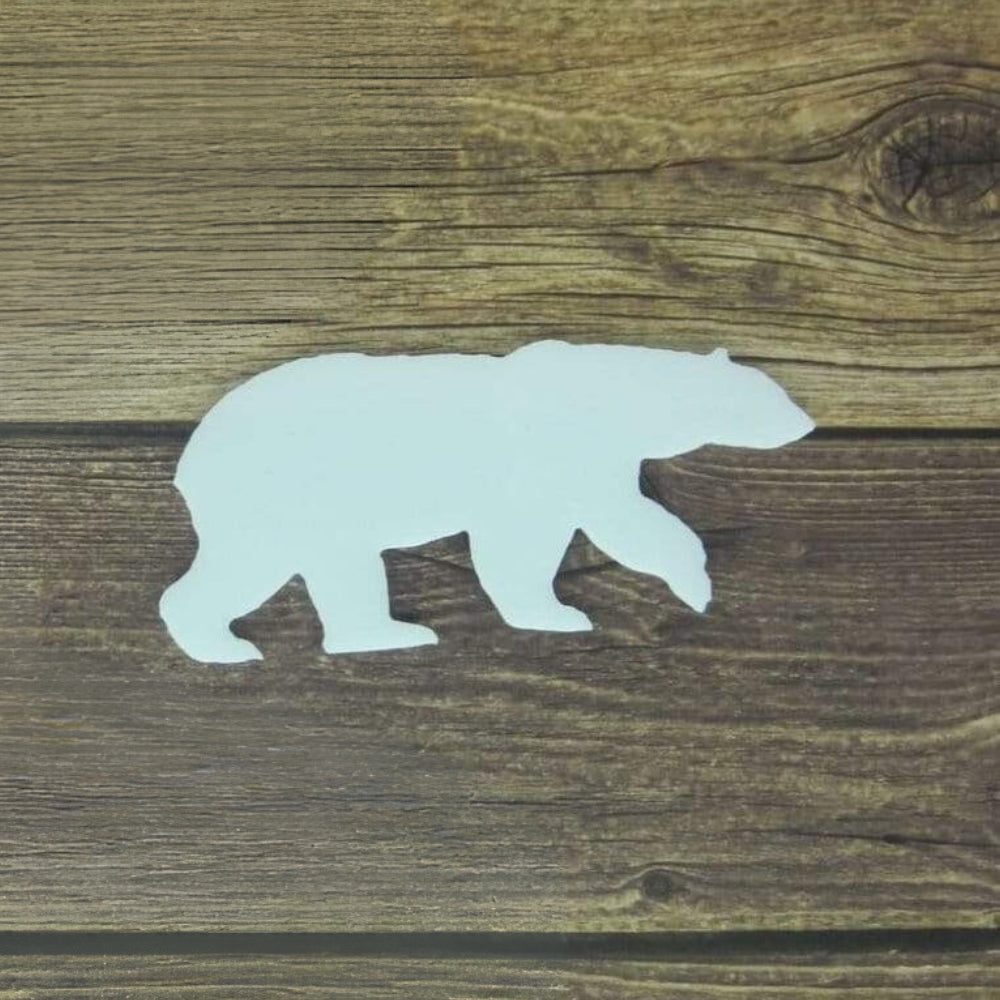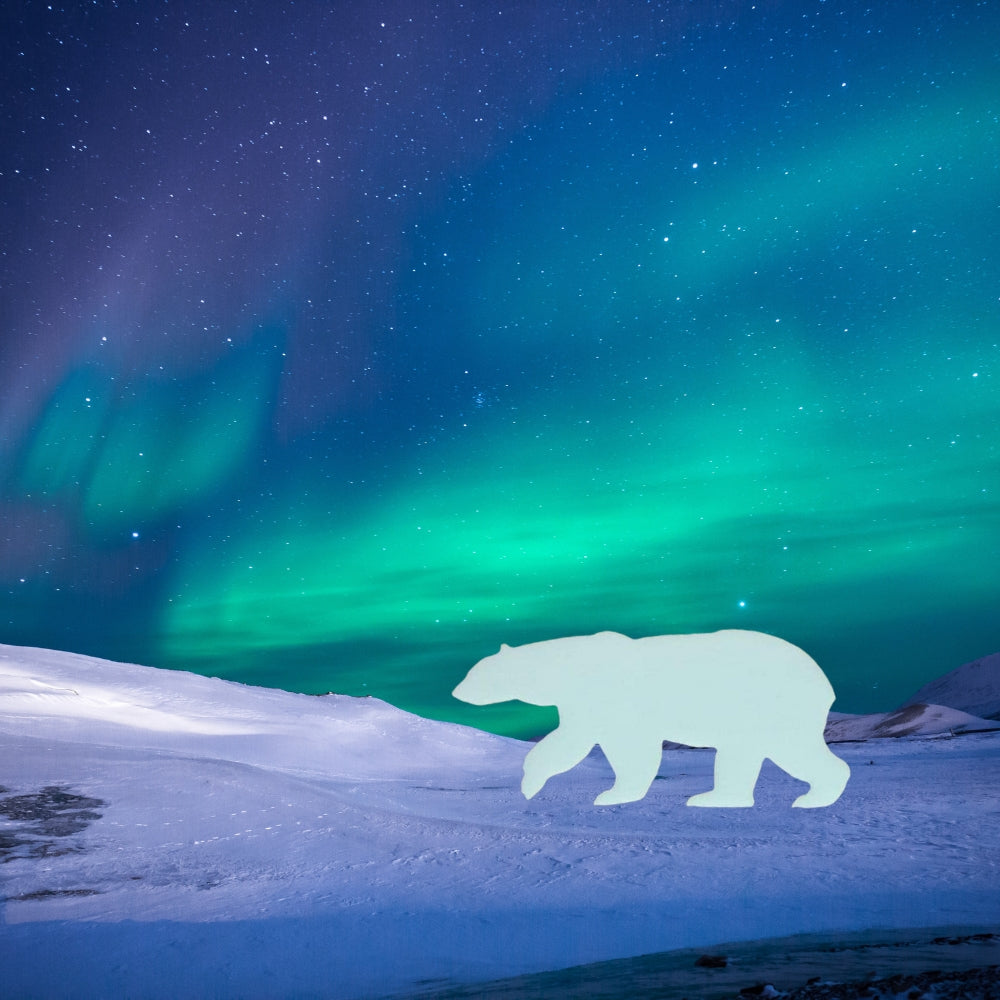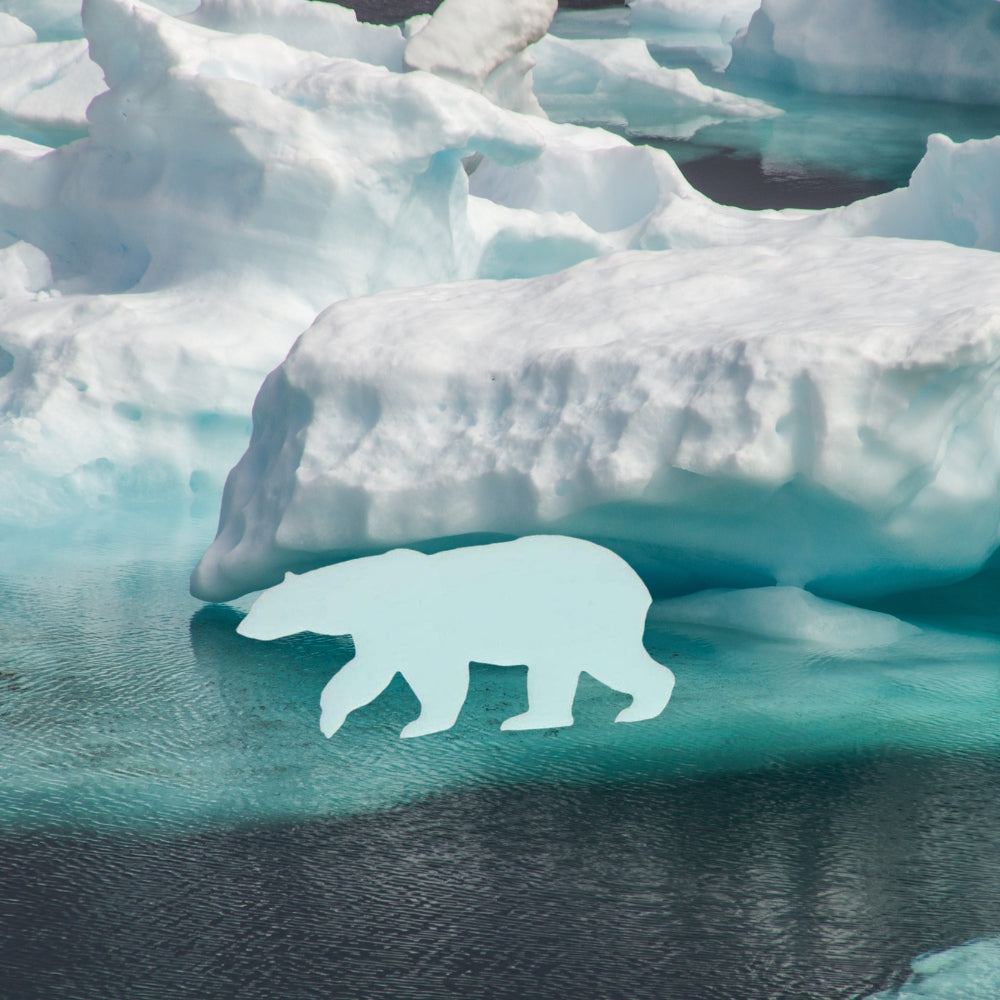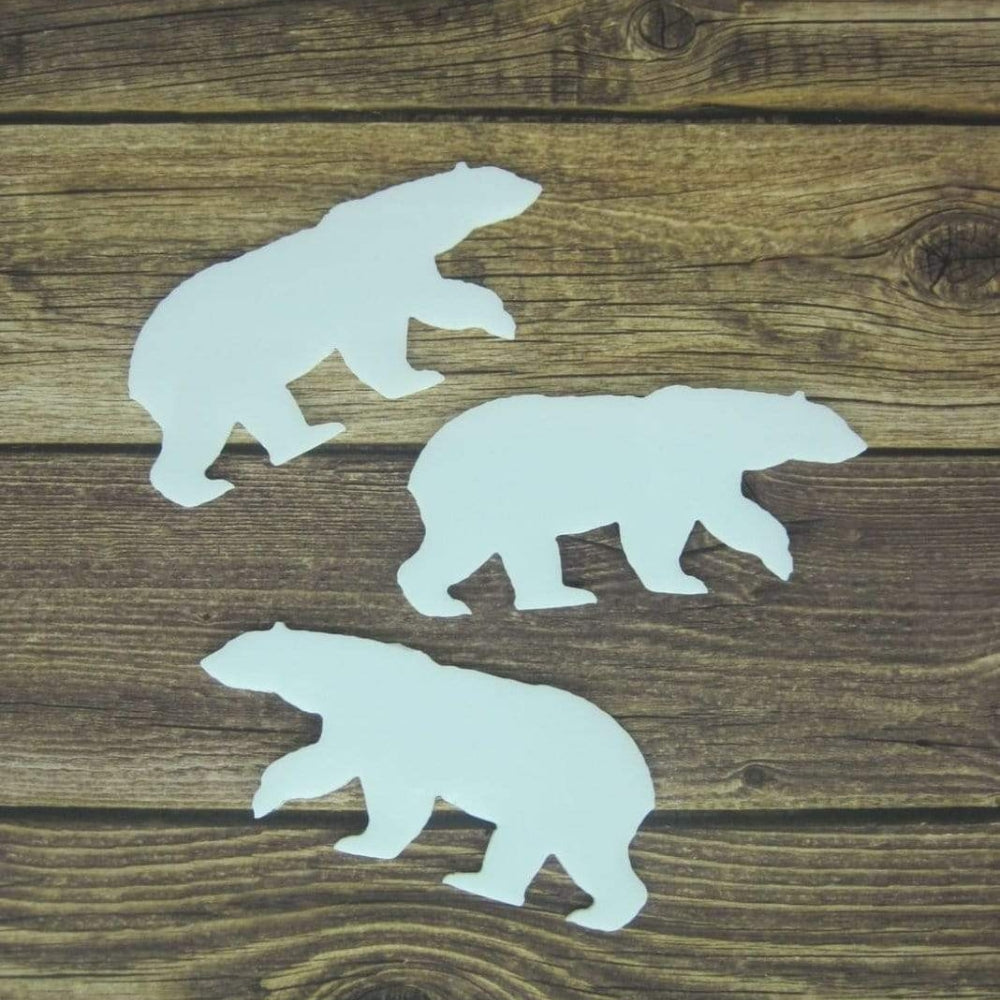 Adorable Polar Bears
These bears are great and they add to my glass projects so beautifully. Love them.
Polar Bears
I love the detail of the bears and I can't wait to use them in a project for my son that was in the arctic on an expedition.
Bears,moose & tree
Very nicely cut.
Perfect. Quality products
I love them
I have Recommended several people from my glass class they love your work