Regular price
Sale price
$12.00 USD
Unit price
per
Sale
Sold out
Precut Fused Glass Hairstyles from Hocus Pocus Shape
COE 96 Oceanside Glass
Elevate your artistic endeavors with our enchanting precut glass shape – the Hocus Pocus Hairstyles. Crafted with meticulous detail, this whimsical design captures the spirit of magic and wonder, intricately cut out of marigold, orange, and purple streaky glass. Whether you opt for the compact charm of 3", the versatile elegance of 4", or the captivating presence of 5" tall, these glass shapes bring to life the essence of enchantment. Infuse your creations with a dash of spellbinding allure and embark on a creative journey like never before with the Hocus Pocus Hairstyles glass shape.

♥ These gorgeous Hairstyles can be cut 3", 4" or 5" Tall. The height is determined by the tallest haircut, in this case the marigold colored Hair. 
♥ Cut out of Marigold, Orange and Purple Streaky, or Black Opal Oceanside Glass!

♥ For Glass Fusing, Glassblowing, Stained Glass and Mosaics.
♥ Waterjet cut in my home studio. Edges are ground, so no finger cuts!
♥ Exact Cuts results in Gorgeous Finished Projects
♥ You won't get precuts like this anywhere else!
♥ Great for kids and you because you won't have to do any cutting.
Our glass fusing supplies are the highest in quality and are cut individually just for you.  These fusible precut stained glass shapes can be painted, sprinkled with frit and/or tack fused to your glass fusing pieces of art.  We have over 200 different precut glass shapes and you are sure to find one you love for your fused glass, stained glass, blown glass or your mosaic design.
Back - COE 96 Halloween Precut Glass Shapes
Home - Fuse Muse Fused Glass
Share
View full details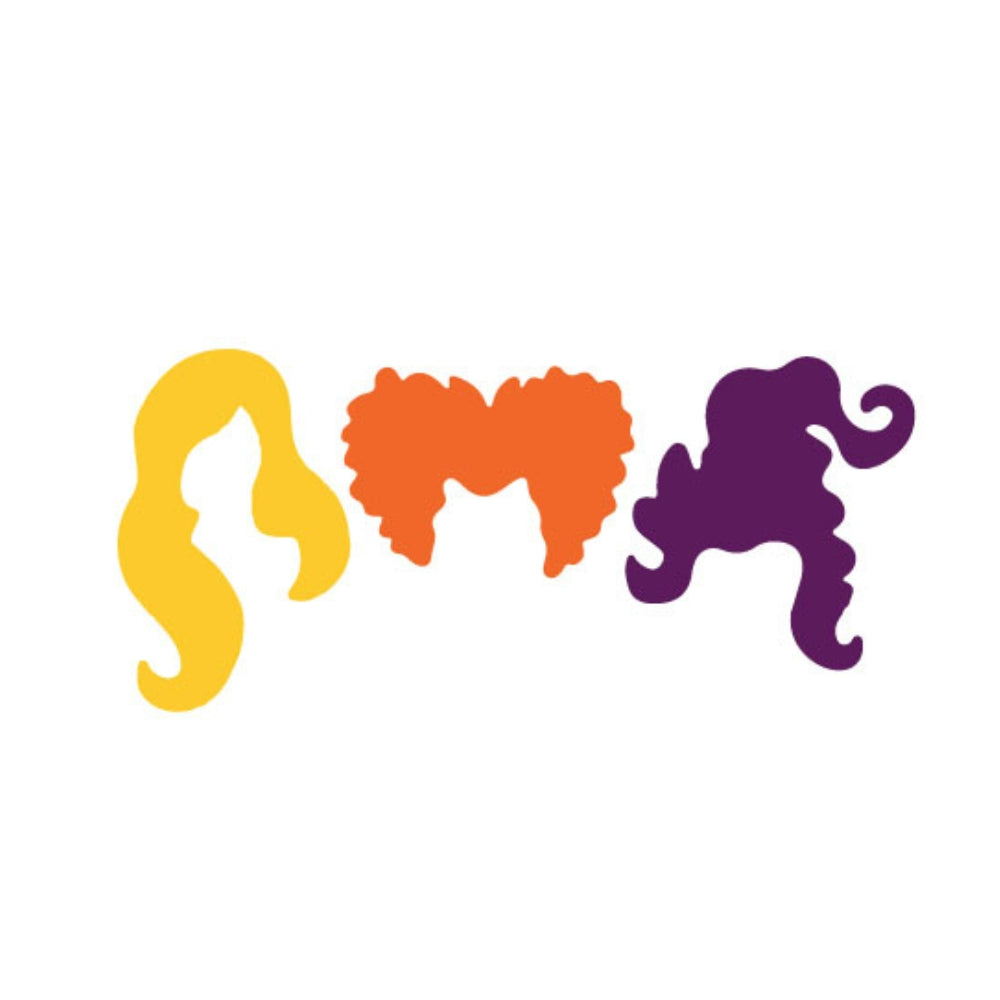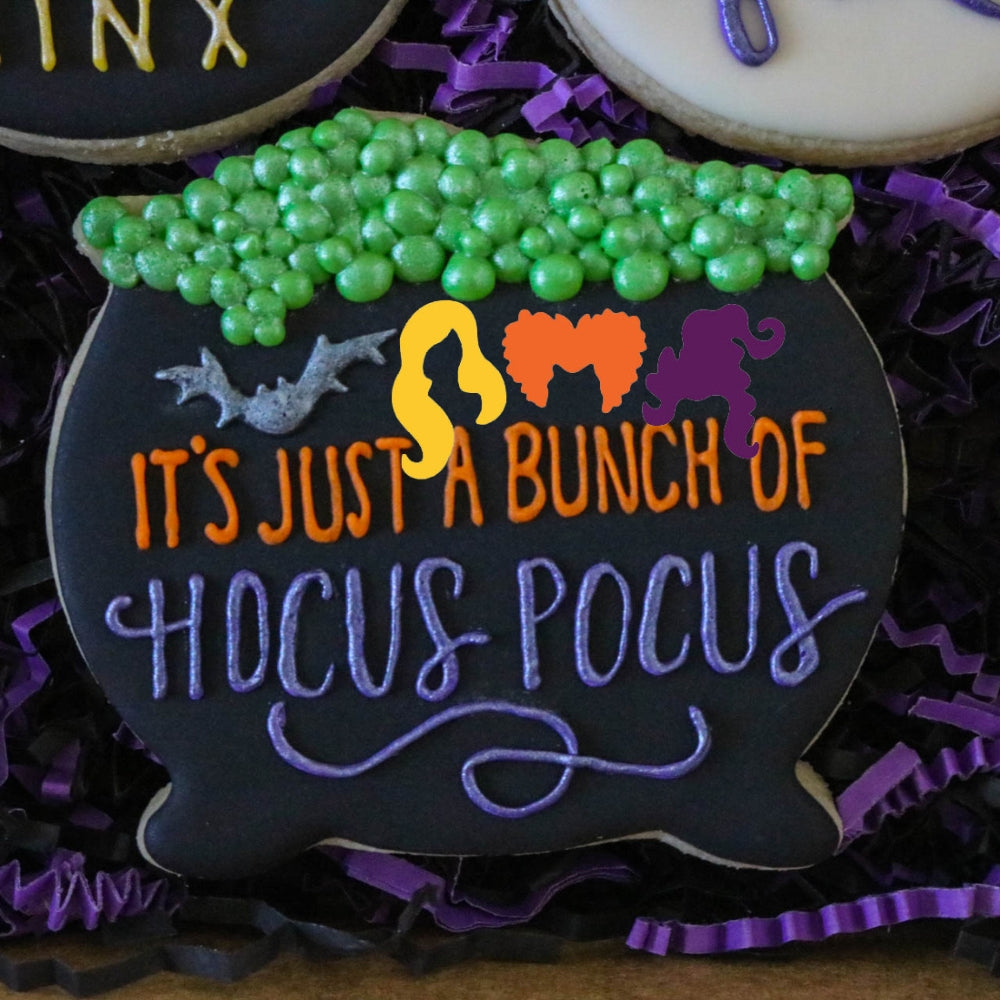 Hocus Pocus
I love my hair styles hocus pocus pre cuts. Overall Fuse Muse Fused Glass has the best precuts available plus you can customize, great customer service and fast shipping.