Regular price
Sale price
$3.50 USD
Unit price
per
Sale
Sold out
Precut Fused Glass Shamrock Shape
COE 96 Oceanside Glass
Discover the allure of luck and elegance with our precision-cut precut glass shape of a 4 leaf clover. Available in a variety of enchanting shades, including Fern Green, classic black, pristine white, and crystal-clear, this exquisite clover design adds a touch of serendipity to your glass creations. Choose from heights of 1.5" or 2.5" to perfectly suit your artistic vision. Crafted from COE 96 glass, these clover shapes guarantee both exceptional quality and seamless integration into your glass projects. Embrace the symbol of fortune and grace your artwork with the exceptional charm of these clover glass shapes.
♥ 1.5" & 2.5" Tall
♥ Cut out of Clear, Black, White, or Fern Green Opal COE 96 Oceanside Glass!
♥ Perfect for St. Patrick's Day projects
♥ Ideal for making special ornaments
♥ For Glass Fusing, Glassblowing, Stained Glass, Mosaics, Enameling and Jewelry Making.
♥ Waterjet cut in my home studio. Edges are ground, so no finger cuts!
♥ Great for kids and you because you won't have to do any cutting.
Our glass fusing supplies are the highest in quality and are cut individually just for you. These fusible precut stained glass shapes can be painted, sprinkled with frit and/or tack fused to your glass fusing pieces of art. We have over 200 different precut glass shapes and you are sure to find one you love for your fused glass, stained glass, blown glass or your mosaic design.
Back - Basic Glass Shapes COE 96
Back - Basic Precut Glass Shapes COE 90
Home - Fuse Muse Fused Glass
Share
View full details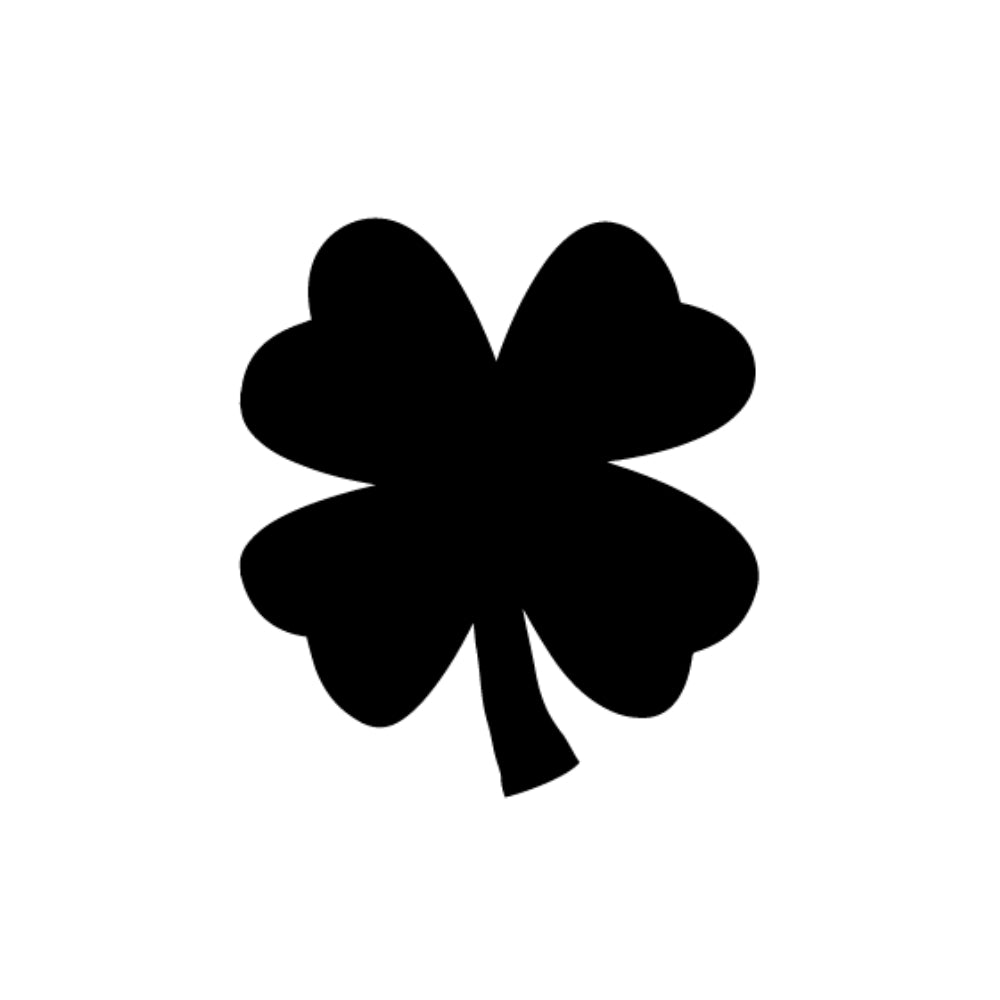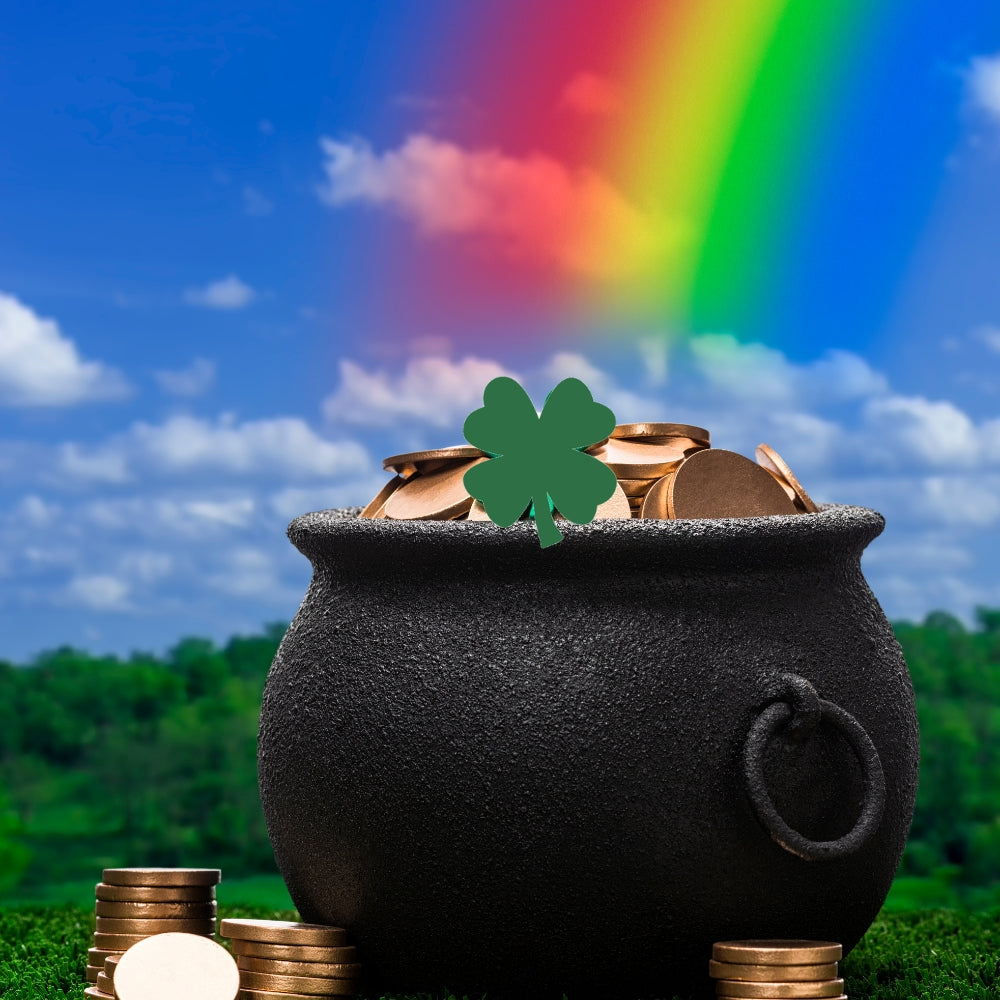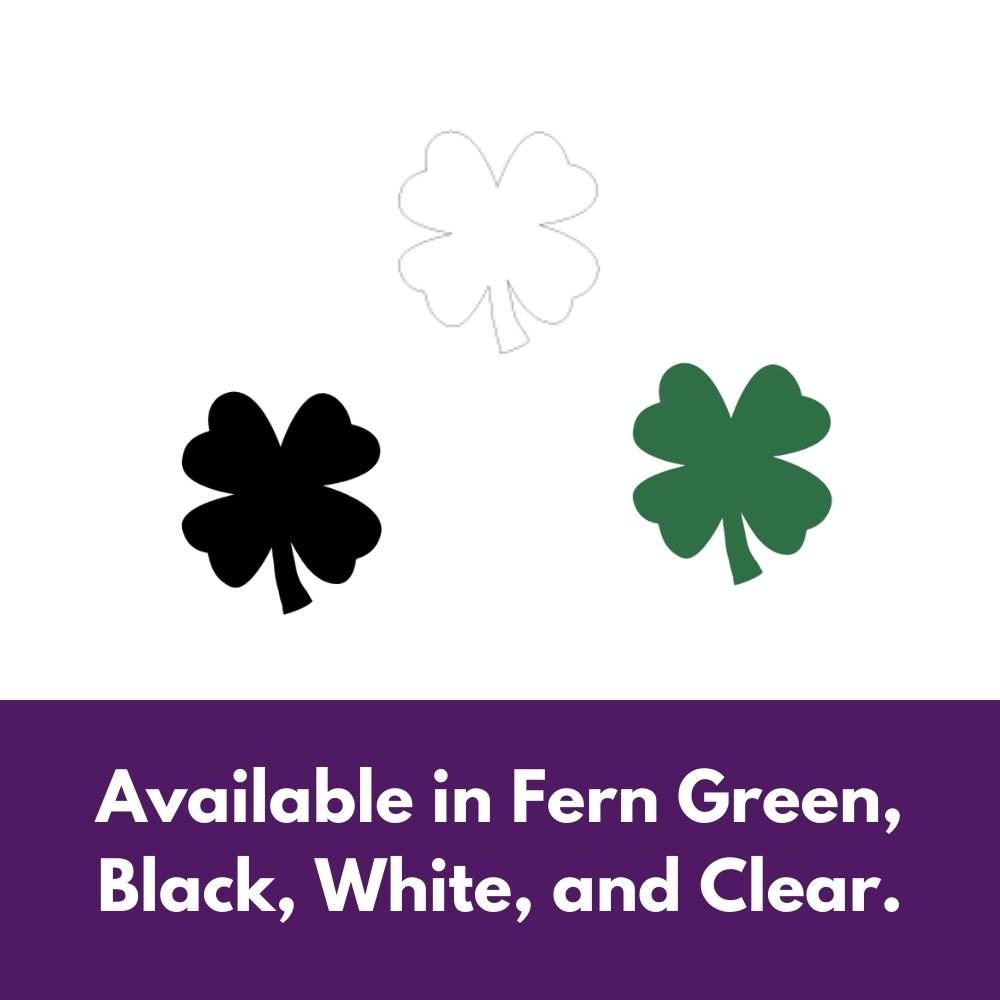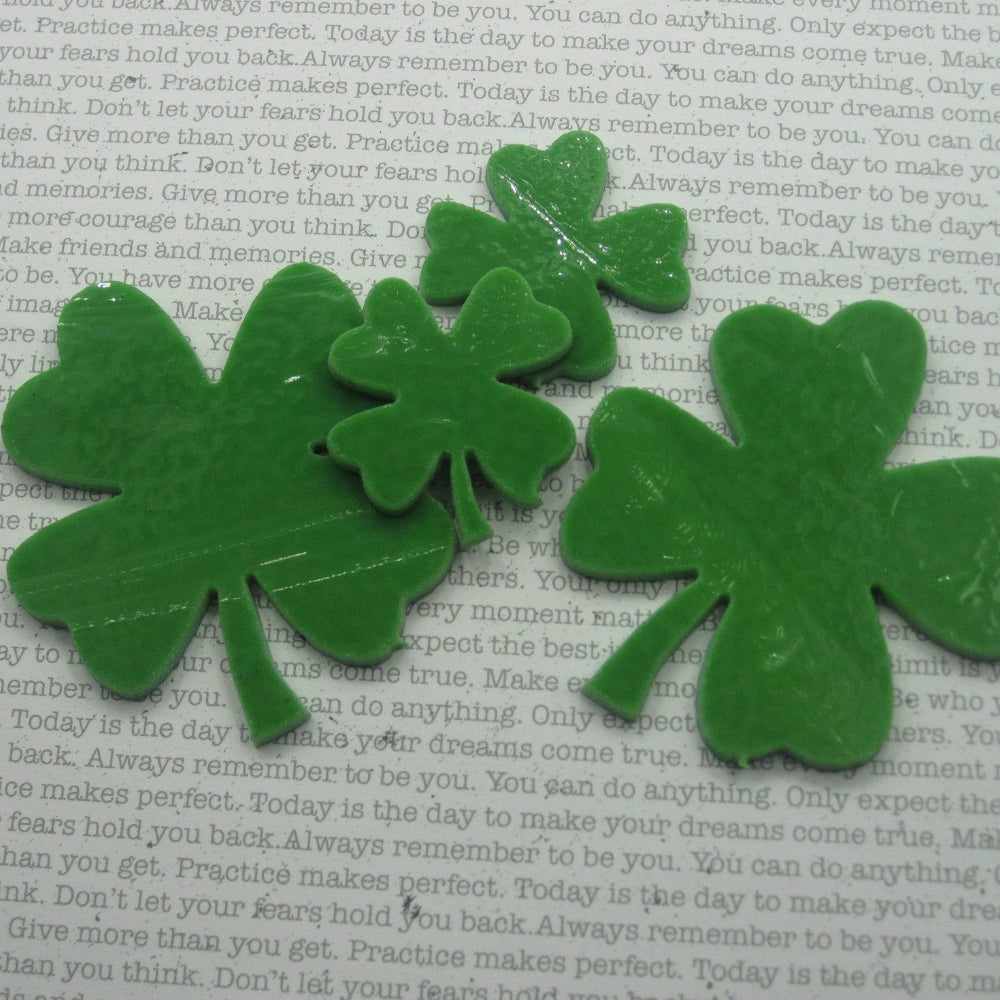 Perfect for the season
These precuts were something I could not make myself and were used for sweet nightlight's!
4 leaf Clovers
I ordered 2 sets of cloves and only received one set. When I spoke with you, you said when you returned from vacation, you would send me another set as the pictures are confusing. Have you sent them yet? I would like them before St. Patrick Day. Thanks.
Custom cut- fast production and shipping!
I made a request for 4 leaf clovers in 2 sizes. They were ready and shipped very quickly! They are well made and exactly what I needed. Thank you!